Looking to hire?
Certified provides skilled temporary, temp to hire and direct hire staff.
Read more
Looking for a job?
Whether you are looking to advance your career or find a temporary position, Certified can help.
Read more
Featured Jobs of the Week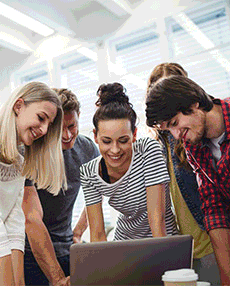 Why Certified
When you need to add staff, either temporary, contract or direct hire, you are best served by dealing with a proven provider, a company that listens and responds accordingly to your requirements.
Certified has the proven systems for sourcing, screening, transitioning and managing transitional workforces. Our commitment to both our employees and our clients is demonstrated by repeated placements and long term client relationships.
Based in Northern California, Certified is extremely knowledgeable about the local employment market. We have placed thousands applicants with hundreds of companies, in a wide range of fields and industries.
We look forward to creating a successful partnership with you!
What people are saying about us
I have worked with Certified for many years. They are always helpful in finding very good and skilled people to work for us. Certified goes above and beyond to help in any way possible. They have good relationship with their employees."

Whether it be seasonal work or full time employment, I have never been disappointed with the person sent to me. Certified knows their clients and the employers, and that makes for an excellent MATCH. Thank you for all your services.

I have been very pleased with the candidates [they] present to me and have hired numerous candidates that have turned into regular full-time employees. If you want a quick delivery, quality candidates, a great attitude (easy to work with), and accountability - HIRE [CERTIFIED]!

We have worked with Certified Employment group for more than 10 years. They have always been in tune with our needs and always strive to send us candidates who match the needs of our company. I would not hesitate to refer other employers to Certified Employment Group.
Staffing Agency, Employment Agency, Temp Agency, Temporary Agency, Temporary Employment Agency, Temporary Staffing Agency, Temporary Jobs, Temp Jobs, Job Placement Agency, Hiring Agency, Job Agency, Temporary Job Agency, Staffing Firm, Placement Firm, Recruiting Agency, Recruitment Agency, Professional Job Placement Agency, Staffing Companies, Staffing Agencies, Employment Agencies, Temp Agencies, Temporary Agencies, Temporary Employment Agencies, Temporary Staffing Agencies, Job Placement Agencies, Hiring Agencies, Job Agencies, Temporary Job Agencies, Staffing Firms, Placement Firms, Recruiting Agencies, Recruitment Agencies, Professional Job Placement Agencies, Certified Employment Group, Staffing Agency San Francisco, Employment Agency San Francisco, San Francisco Temp Agency, Bay Area staffing agency, best staffing agencies, top employment agencies; employment services, Accounting Staffing Agency, Accounting and Finance Staffing Agency, Accounting Temp Agency, Staffing Agency Roseville, Staffing Agencies Roseville, Staffing Agency Sacramento, Staffing Agencies Sacramento, Staffing Agency San Jose, Staffing Agencies San Jose, Staffing Agency Campbell, Staffing Agency South Bay, Staffing Agencies South Bay, Staffing Agency Santa Rosa, Staffing Agencies Santa Rosa, Staffing Agency North Bay, Staffing Agencies North Bay, Staffing Agency East Bay, Staffing Agencies EastBay, Staffing Agency Emeryville, Silicon Valley, Convention Staffing San Francisco, trade show staffing San Francisco, conference staffing San Francisco, Event Staffing San Francisco